Delivering products for a
healthier and happier
community
Manufactures Active Pharmaceutical Ingredients and Drug Intermediates, located in two states (Telangana and Andhra Pradesh) in INDIA.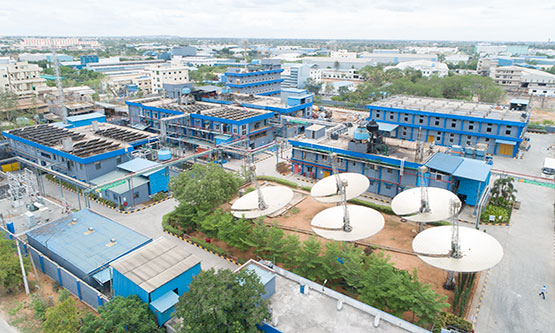 Synthokem Labs Pvt Ltd is a privately held company that came into existence in 1978. The company is globally recognized for its strengths in manufacturing and distribution of a wide range of products and capabilities in R&D, with an aim to provide accessible and affordable pharmaceutical products to people in need.
Over the decades, Synthokem Labs has leveraged its core expertise in evolving process chemistry, advanced capabilities, backward integration and stringent quality standards to build a portfolio of products across the value chain and enhance its competitiveness.
Having been successfully audited and recognised by global regulatory authorities, Synthokem Labs is an integral part of the Indian pharmaceutical industry delivering differentiated, high-quality products consistently.
Our strength lies in our people, with over 300 skilled and unskilled individuals spread across three manufacturing facilities and corporate office. Founded and managed by an experienced team of professionals with technical expertise and decades of industry experience, we reap a culture of sustainable growth and development through education, inclusion, empowerment, and innovation that support our vision and philosophies.